Great News! Marco was featured in an interview by a Swiss newspaper. (click here)
More news! We received a glowing review of The Other Eisenhower
from the American Mensa magazine for July 2014
Don't miss the announcement in the BOOKS section!
Our passion is writing and our vision is to bring great stories and characters to life for all to enjoy.
Marco and his wife Giulia live in Rome, and we met when Augustine and his wife Jean visited
the Eternal City in late 2010.
After discovering a mutual love of writing fictional accounts based on seminal events of the past,
we formed a creative partnership in January 2011. We are both avid readers of 20th century
history, and as writers, we love to blend actual events with characters and situations we create.
Our historical novel titled, "The Other Eisenhower." is doing well and we have recently completed
The Meeting, a second historical thriller also filled with danger and intrigue and set in 1934.
For more information about us, our enthusiasm, and our writing, please use the menu above.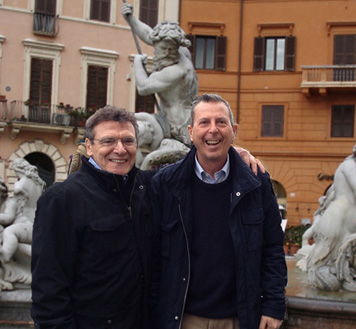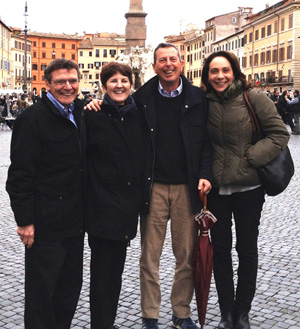 Augustine and Marco Augustine, Jean, Marco, Giulia
Piazza Navona, 2013